STUDENTS' ATTITUDE TOWARD ACTIVE LEARNING
Keywords:
students attitude, active learning
Abstract
Active learning's effectiveness as a technique varies greatly depending on the students attitude toward it. However, research on student attitudes toward active learning remains ambiguous some are positive, while others are negative. More research on attitudes toward active learning is needed. The objective of this study was to describe student attitudes toward active learning approaches, especially for students of English Education Teacher. The descriptive quantitative research design was used. This study assess the attitude used questionnaire contains Cognitive, affective, and conative aspects. The validity of this questionnaire around 0.339 – 0.599. Item validity of the developed attitude assessment instrument. The reliability Cronbach's alpha was 0.807. The participants are 134. The result shows most students were positive (35.07%), neutral (59.70%), and a negative attitude (4.48%). The large percentage of students who have a positive attitude and the impact was discussed
Downloads
Download data is not yet available.
References
A. Chalak and Z. Kassaian, "Motivation and attitudes of Iranian undergraduate EFL students towards learning English," GEMA Online® Journal of Language Studies, vol. 10, no. 2, 2010.
Damiati and et.al., Perilaku Konsumen. Depok: Rajawali Press, 2017.
A. Rohani, Pengelolaan Pengajaran. Jakarta: PT. Rineka Cipta, 2004.
Z. Aqib, Penelitian Tindakan Kelas (PTK) TK/RA, SLB/SDLB. Yogyakarta: Ar-Ruzz Media, 2017.
A. Welch, "The limits of regionalism in Indonesian higher education," Asian Education and Development Studies , vol. 1, no. 1, pp. 24–42, 2012.
L. Robertson, "Toward an Epistemology of Active Learning in Higher Education and Its Promise," in Active Learning Strategies in Higher Education, Emerald Publishing Limited, 2018, pp. 17–44. doi: 10.1108/978-1-78714-487-320181002.
J. Hyun, R. Ediger, and D. Lee, "Students' Satisfaction on Their Learning Process in Active Learning and Traditional Classrooms," International Journal of Teaching and Learning in Higher Education, vol. 29, no. 1, pp. 108–118, 2017.
W. S. Winkel, Psikologi Pengajaran. Jakarta: Grasindo, 2020.
T. Chamorro-Premuzic and A. Furnham, "Personality and music: Can traits explain how people use music in everyday life?," British Journal of Psychology, vol. 98, no. 2, pp. 175–185, May 2007, doi: 10.1348/000712606X111177.
R. Kortlever, J. Shen, K. J. P. Schouten, F. Calle-Vallejo, and M. T. M. Koper, "Catalysts and Reaction Pathways for the Electrochemical Reduction of Carbon Dioxide," The Journal of Physical Chemistry Letters, vol. 6, no. 20, pp. 4073–4082, Oct. 2015, doi: 10.1021/acs.jpclett.5b01559.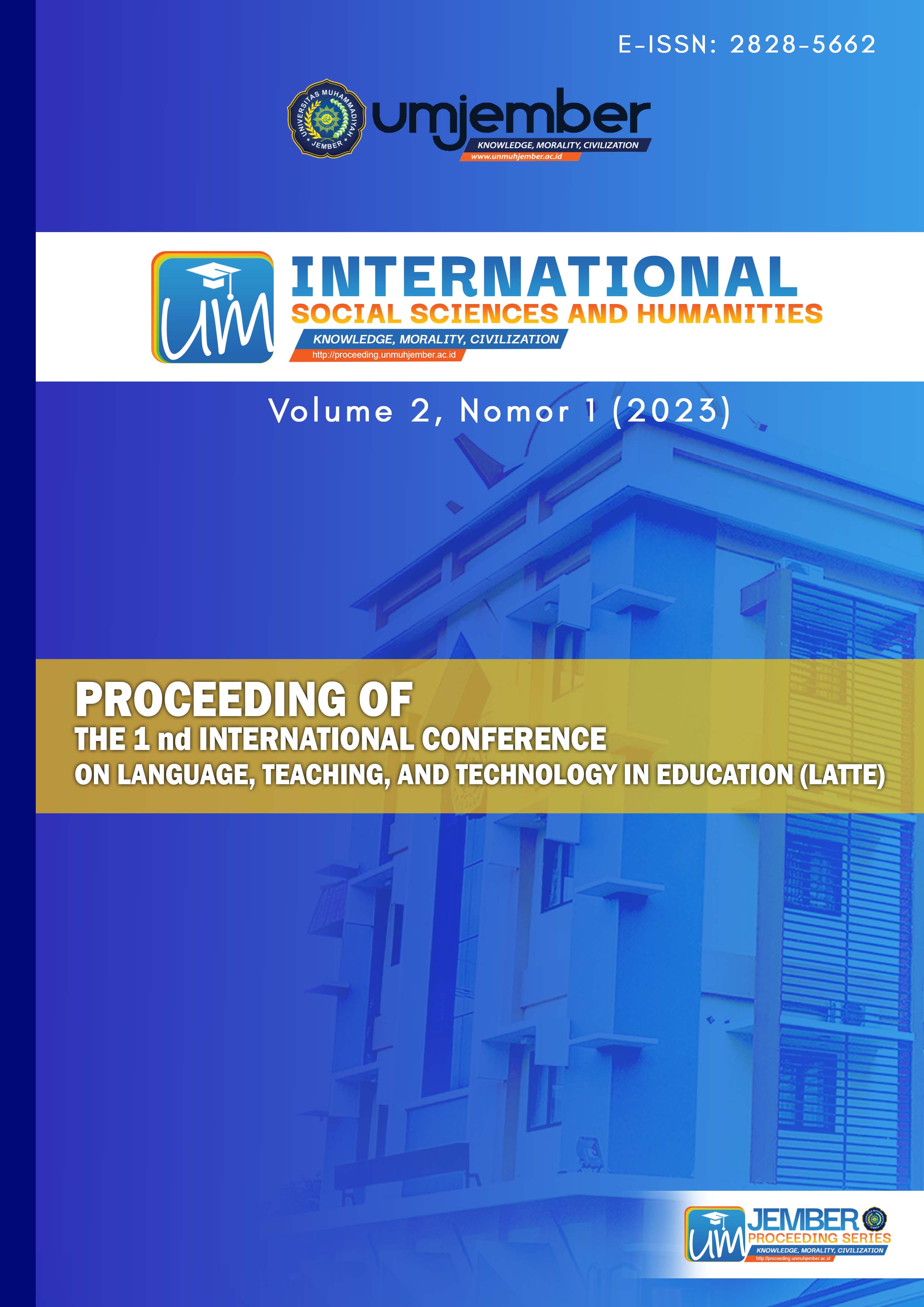 Downloads
License
Copyright (c) 2022 Thea Karuni Respati, Mochamad Hatip , Yeni Mardiyana Devanti
This work is licensed under a Creative Commons Attribution-NonCommercial 4.0 International License.