An Error Analysis on The Use of Gerunds in Writing Descrip-tive Paragraph
Keywords:
Error analysis, Gerunds 2, Descriptive Paragraph 3
Abstract
Analyzing students' writing specifically the components of it is crucial issue to assess how well students develop their ideas. Grammar, one of the writing components, consists of many aspects. One of the grammar aspects is gerunds. Thus, the use of gerunds in writing is unavoidable. The purposes of this research were to find out and identify the kinds and causes of students' errors in the use of gerunds in their writing. This research used a case study design of qualitative research by employing thirty students of a private vocational school in Jember. The instruments of this research were writing assignments and interviews. The writer gave thirty students writing assignments and  were analyzed to find out their errors that fall into four categories, i.e., omission, addition, miss-formation, and miss-ordering. The findings revealed there were 47 errors (44.34%) omission. 11 errors (10.38%) addition, 44 errors (41.51%) miss-formation, and 4 errors (3.77%) miss-ordering. Hopefully, the findings will contribute to help teachers in designing the writing activities in the classroom and the kind of assessment or feedback they use to help their students to have good writing ability
Downloads
Download data is not yet available.
References
DBrown, H. Douglas. 2001. Teaching by Principles: An Interactive Approach to Language Pedagogy. New York: Pearson Education co. 2nd Ed.
DeCapua, A. (2017). Grammar for Teacher: A Guide to American English for Native and Non-Native Speakers Second Edition. Springer.
Lado, MJ. 2014. English Grammar Plus Idioms.Jakarta:DAP
Dulay, Heidi, et al. (1982). Language Two. New York: Oxford University Press.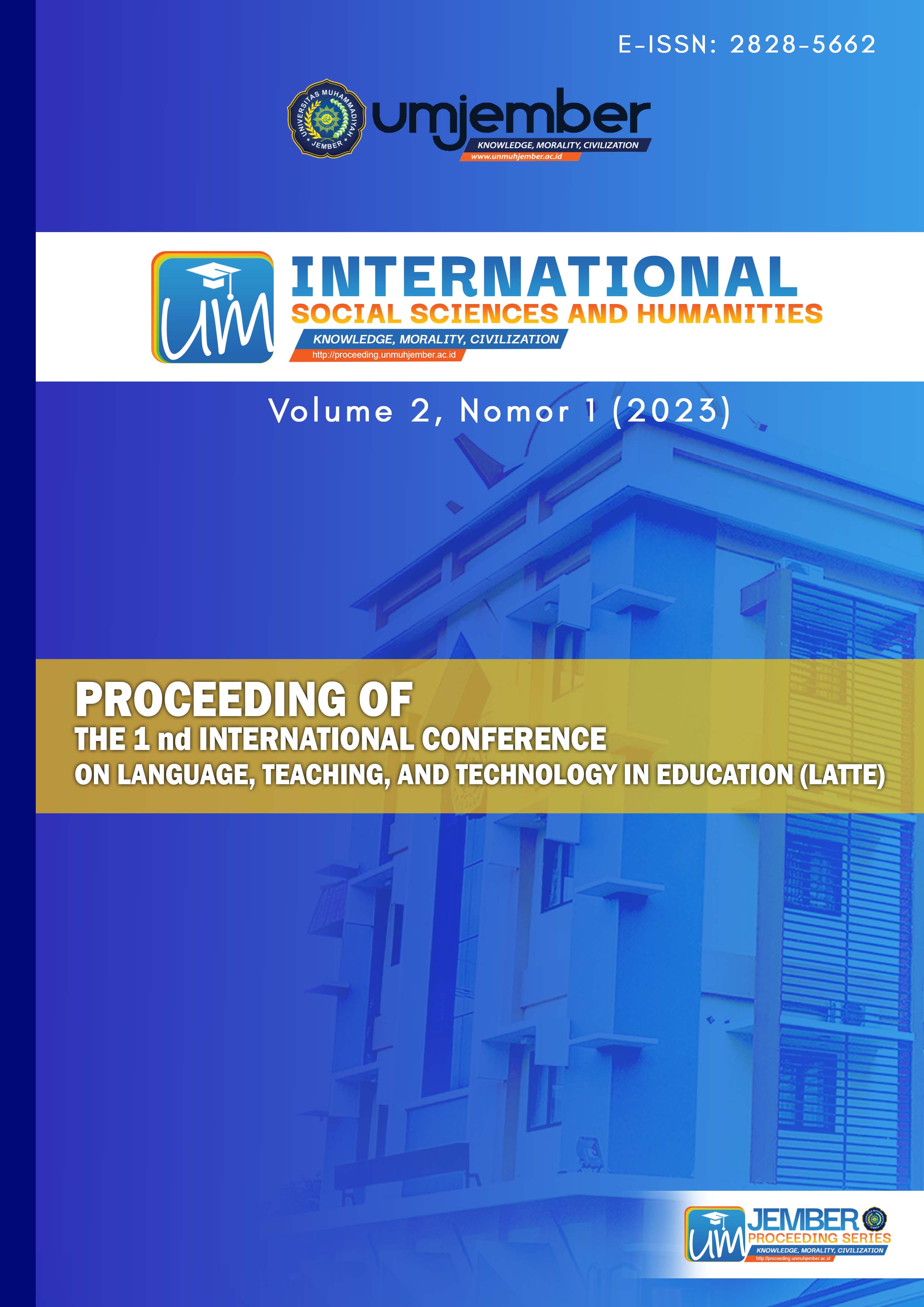 Downloads
License
Copyright (c) 2022 Refsa Ina Irianti, Indri Astutik, Yeni Mardiyana Devanti
This work is licensed under a Creative Commons Attribution-NonCommercial 4.0 International License.