Exploring Students' Ability in Applying Conjunction in Writing Re-search Proposal at Eight Semester Students of Unimuda Sorong
Keywords:
conjunction, research proposal, English department students
Abstract
Although having three courses of writing, college students' especially at Unimuda Sorong often forget to apply conjunction to their writing when composing text. Students also tended to make very long sentence in a text that sometimes make the main ideas were difficult to be understood. Thus, this research aimed at exploring students' ability in applying conjunction in writing research proposal. This qualitative research design used eight semester of English department students as the subject. The data was collected by document analysis. The obtained data was analyzed using the theory by Spradley. The results of this research showed that English department students' used three kinds of conjunction, these were coordinating conjunction, correlative conjunction and subordinating conjunction, to join clauses or ideas. The mostly used conjunctions were coordinating conjunction and subordinating conjunction. In the chapter introduction, the conjunctions used to emphasize, give detail information and give strong reason for taking certain topic for research. It also used to influence the reader to agree with the information presented by the researchers. In the chapter research methodology, the students tended to use subordinating conjunction to ease students in presenting phases or steps in planning, organizing and conducting their research
Downloads
Download data is not yet available.
References
D. P. Sari, Sumarti, and S. Samhati, "Penggunaan Konjungsi pada Makalah Mahasiswa Fakultas Kedokteran dan Implikasinya pada Pembelajaran Bahasa," J. Kata Bahasa, Sastra, dan Pembelajarannya, 2018.
L. J. Brinton and D. M. Brinton, The linguistic structure of Modern English, 2nd Ed. Amsterdam: John Benjamins Publishing Company, 2010.
Basri, "Penggunaan Konjungsi pada Tesis Mahasiswa Program Studi Pendidikan Matematika dan Pendidikan Bahasa, Kekhususan Pendidikan Bahasa Indonesia PPs Universitas Negeri Makassar," Soc. J. Soc. Sci. Humanit., vol. 1, no. 1, 2021.
B. Margareth, Step into Writing, A Basic Writing Text. New York, USA: Addison-Wesley Publishing Company, 2000.
H. Alwi, S. Dardjowidjojo, H. Lapoliwa, and A. Moeliono, Tata Bahasa Baku Bahasa Indonesia. Jakarta, Indonesia: Balai Pustaka, 2003.
A. Tversky and D. Kahneman, "Extensional versus intuitive reasoning: The conjunction fallacy in probability judgment," Psychol. Rev., vol. 90, p. 293, 1983.
P. J. Hopper, A short course in grammar. New York: W. W. Norton & Company, 1999.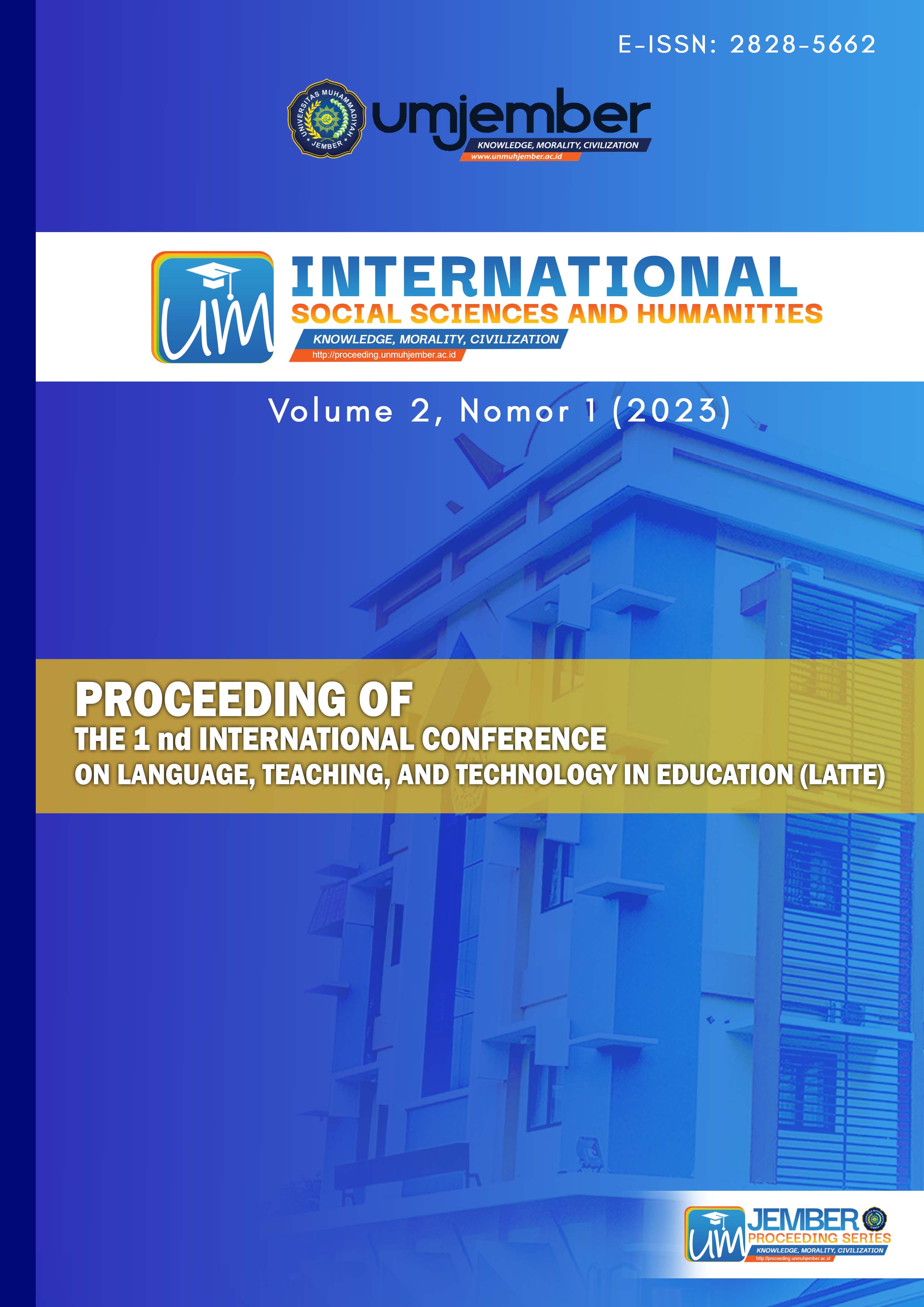 Downloads
License
Copyright (c) 2022 Raisa Anakotta
This work is licensed under a Creative Commons Attribution-NonCommercial 4.0 International License.