Development of Geographic Learning Media with Android for Improving Spatial Thinking Ability Using Subject of Anthroposphere Dynamics
Keywords:
Media Development, Android, Spatial Thinking Ability
Abstract
Goals of the research are: (1) Knowing the characteristics of geography android learning media by not only students, but also teachers (2) Knowing feasibility of geography android learning media (3) Knowing the effectiveness of geography android learning media towards spatial thinking This is Research and Development with Thiagarajan model. Techniques of collecting data used are questionnaire analysis of needs, validation from material experts, validation from media experts, validation from teacher, validation from student's, trying of questionnaire, tests, also documentation. Result of this study include: (1) characteristics of geography android learning media, from results obtained data that most of characteristics of geography android learning media with characteristics of students' learning styles on visual, color selection in blue and Comic Sans M font selection. (2) According to evaluation of validation from material experts and validation from media experts who gave score 5 (very good category), and also the evaluation of validation from teacher and validation from which had score 4 (good category). that it is feasible to use. (3) the geography android learning media was effective to improve spatial thinking ability according value of pre-test and post-test. Spatial thinking ability was increased especially in region aspect. The effectiveness of using geography android-based learning media improves spatial thinking significantly at 95% confidence level (Sig 0.007 <0.05).
Downloads
Download data is not yet available.
References
H. Setiawan, M. S. F. Alim, S. Alimah, F. H. Kurniawan, and R. N. Zahro, "IMPLEMENTING CONTEXTUAL BIOLOGY GAME LEARNING (CBGL) IN DIGITAL ERA WITH PTERODOVELA IN SMARTPHONE TO IMPROVING SENIOR HIGH SCHOOL STUDENT'S ABILITIES IN LEARNING DIVERSITY OF BRYOPHYTA AND PTERODOPHYTA IN INDONESIA," PEOPLE Int. J. Soc. Sci., no. Special Issue, pp. 197–212, 2015.
M. Saefi, B. Lukiati, and E. Suarsini, "Developing Android-Based Mobile Learning On Cell Structure And Functions Lesson Subject Topic To Optimize Grade XI Students' Cognitive Comprehension," J. Pendidik. Sains, vol. 5, no. 2, pp. 57–63, Aug. 2017, doi: 10.17977/jps.v5i2.9521.
M. R. L. Alhafidz and A. Haryono, "PENGEMBANGAN MOBILE LEARNING BERBASIS ANDROID SEBAGAI MEDIA PEMBELAJARAN EKONOMI," J. Pendidik. Ekon., vol. 11, no. 2, 2018, Accessed: Jul. 18, 2022. [Online]. Available: http://journal2.um.ac.id/index.php/jpe/article/view/3450
M. Aliman, T. Mutia, and A. Yustesia, "INTEGRITAS KEBANGSAAN DALAM TES BERPIKIR SPASIAL ," 2018. Accessed: Jul. 18, 2022. [Online]. Available: https://www.researchgate.net/publication/328653247
S. Thiagarajan, D. Semmel, and M. I. Semmel, Instructional Development for Training Teachers of Exceptional Children: A Sourcebook. 1974. Accessed: Jul. 18, 2022. [Online]. Available: https://eric.ed.gov/?id=ED090725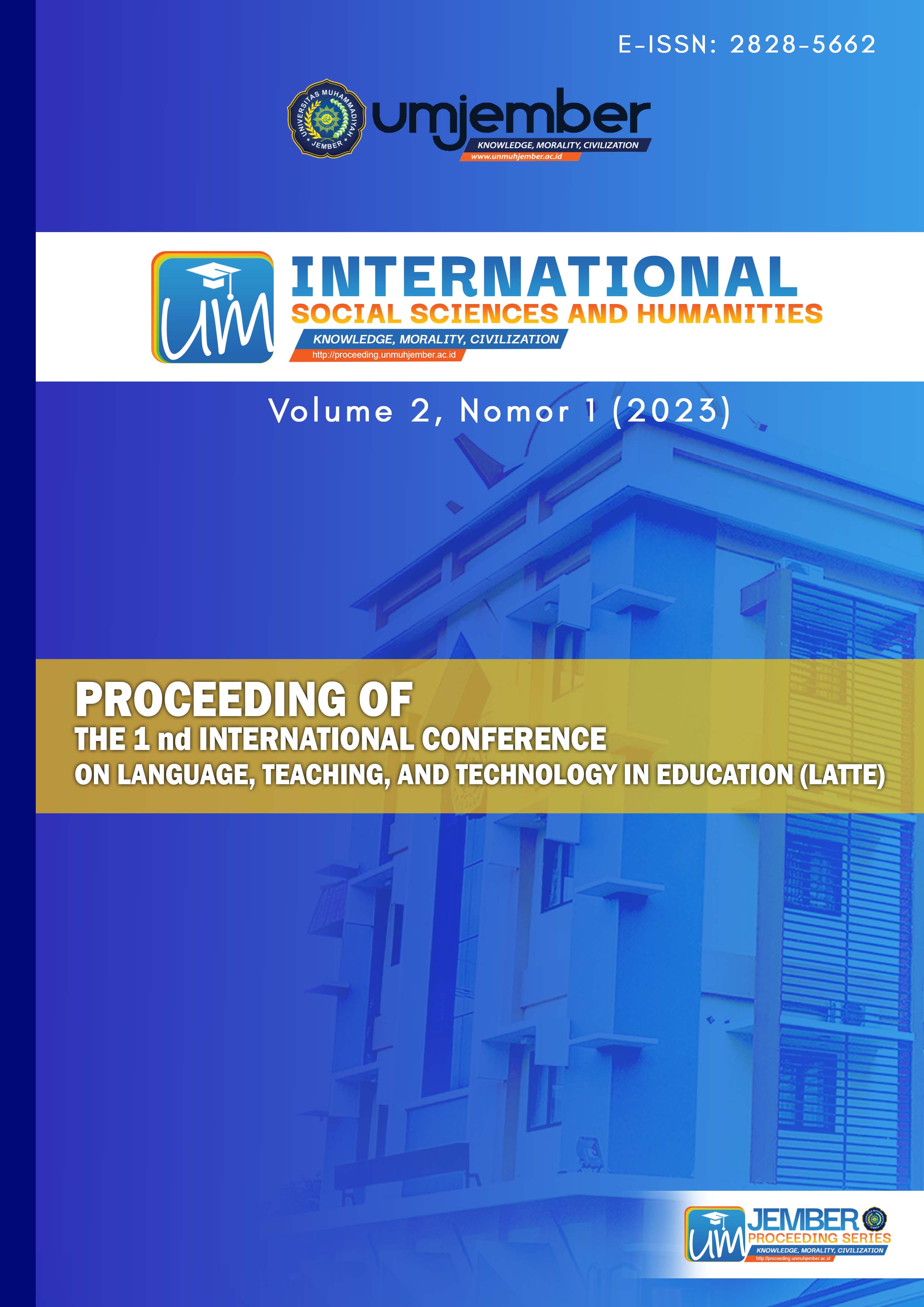 Downloads
License
Copyright (c) 2022 Veni Tusiana, Puguh Karyanto, Sarwono Sarwono
This work is licensed under a Creative Commons Attribution-NonCommercial 4.0 International License.