EFL Pre-Service Teachers' Attitude towards PPL Program through Teacher Attitude Inventory
Keywords:
Attitude, PPL program, EFL pre-service teachers
Abstract
The present study is an investigative one which aims at studying the attitude towards PPL program of EFL pre-service teachers. EFL pre-service teacher refers to those who have worked in one profession, such as training or education. PPL activities do not necessarily foster the interest and readiness of students to become teachers. The present study aims to compare the attitude of male and female EFL pre-service teachers towards PPL program. This study employed quantitative approach by using statistical technique as mean, standard deviation, and independent sample t-test. The population in this study amounted to 30 students (8 males and 22 females). The data were collected through the Teacher Attitude Inventory (TAI) developed by Ahluwalia (1971). It is a 90 items on 5 point Likert type scale as strongly agree (SA), agree (A), undecided (U), disagree (D), strongly disagree (SD). After the research data was collected and analyzed, the result showed that compare the attitude of male and female EFL pre-service teachers.
Downloads
Download data is not yet available.
References
Liskinasih, A. Weganofa, R. Renyaan, and T. Paulina, "Students Insights on Indonesian EFL Pre-Service Teachers in Malaysian ESL Schools," vol. 417, no. Icesre 2019, pp. 185–189, 2020.
N. S. Safitri, "EFL pre- service teacher's views and understanding of TPACK during microteaching performance," pp. 1–15, 2016.
N. Luh, S. Wardani, I. G. M. Darmawiguna, and N. Sugihartini, "Usability Testing Sesuai dengan ISO 9241-11 pada Sistem Informasi Program Pengalaman Lapangan Universitas Pendidikan Ganesha Ditinjau dari Pengguna Mahasiswa," vol. 8, no. 2, pp. 356–368, 2019.
N. Fitria et al., "Praktik Pengalaman Lapangan," vol. 4, no. 1, pp. 41–52, 2017.
I. Maipita and T. Mutiara, "Pengaruh Minat Menjadi Guru dan Praktik Program Pengalaman Lapangan ( PPL ) Terhadap Kesiapan Menjadi Guru Pada Mahasiswa Jurusan Ekonomi Universitas Negeri Medan," vol. 8, no. 6, pp. 34–43, 2018.
E. Soibamcha and P. N. Pandey, "Attitude of Teachers towards Teaching Profession Method and Sample," vol. 5, no. 3, pp. 49–51, 2016.
G. Nanak, P. Bagh, and N. Delhi, "A Study of Techers Attitude towards Teaching," vol. 5, no. 4, pp. 31–34, 2019.
M. I. Ali and S. Equbal, "Job Satisfaction and Attitude of Teachers at Secondary Level : A Comparative Study," vol. 2, no. 6, pp. 20–25, 2020.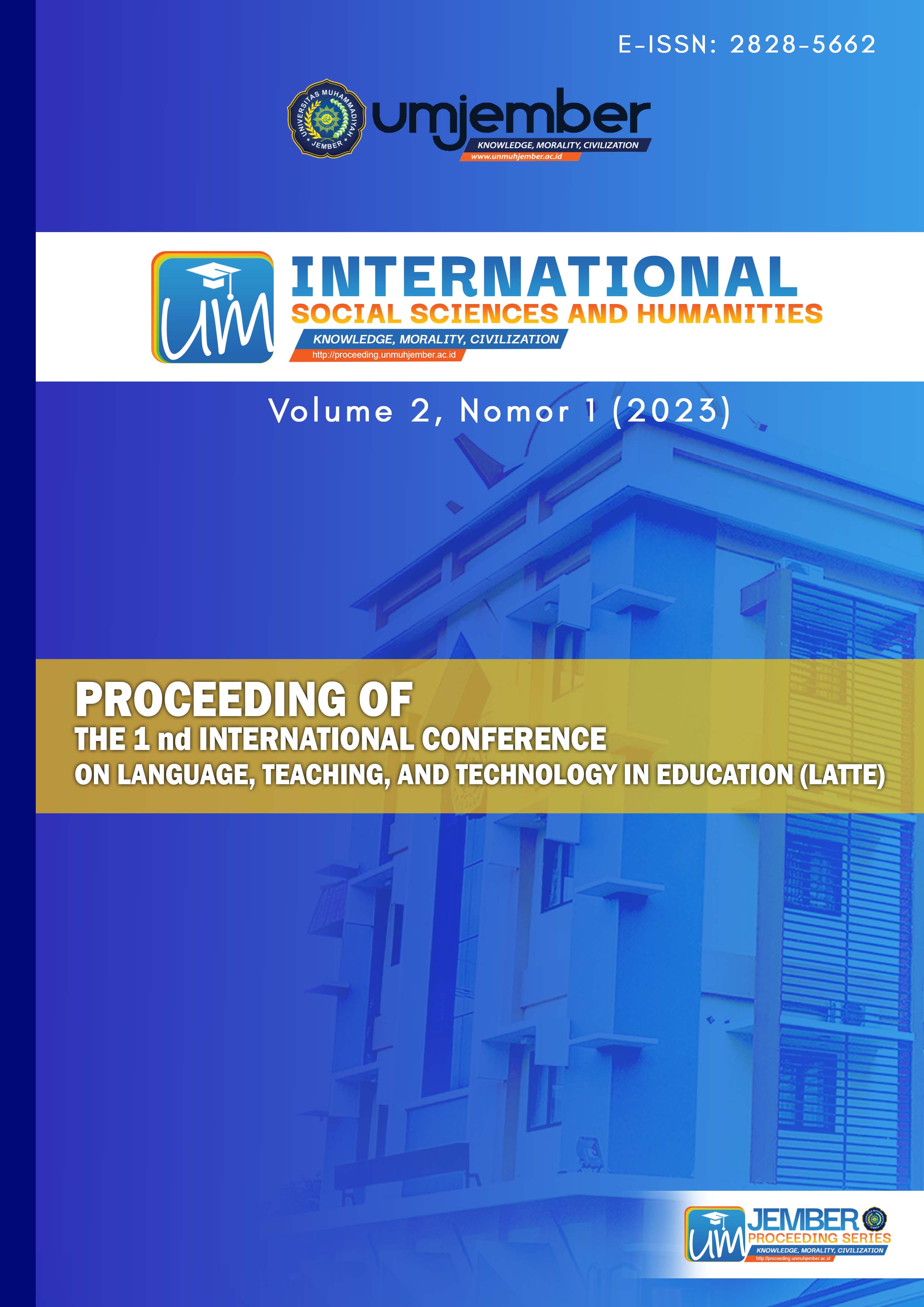 Downloads
License
Copyright (c) 2022 Siti Azizah Nur Astuti , Dila Charisma , Hanif Nurcholish Adiantika
This work is licensed under a Creative Commons Attribution-NonCommercial 4.0 International License.