Analysis of the Use of Zoom in Online Learning in Elementary Schools
Keywords:
Zoom, Elementary School, Learning Media
Abstract
The transition of learning from offline to online provides an overview of the continuity of education in the future. Transition requires teachers to provide innovation in learning. Learning innovations that can be used are using online applications in online learning. This study aims to describe the use of zoom in online learning in elementary schools and the advantages and disadvantages of using zoom. This research is a library research or literature review. This study analyzes articles/journals published in the last 10 years and according to the research topic. The results of the research in this study are the use of zoom for the learning process consisting of the planning stage, implementation stage, and evaluation stage. The advantages of using zoom are 1). Facilitate achieving learning objectives, 2). Facilitate interaction between teachers and students, 3). Creating active learning in online learning, 4) diverse features. Disadvantages of using zoom is Internet Connectivity.
Downloads
Download data is not yet available.
References
M. Mustakim, "EFEKTIVITAS PEMBELAJARAN DARING MENGGUNAKAN MEDIA ONLINE SELAMA PANDEMI COVID-19 PADA MATA PELAJARAN MATEMATIKA," Al asma J. Islam. Educ., vol. 2, no. 1, p. 1, May 2020, doi: 10.24252/asma.v2i1.13646.
T. Y. Setiawan and A. Fikri, "THE DEVELOPMENT OF E-LKPD USING BOOK CREATOR ON FRACTION OPERATIONS MATERIAL IN ELEMENTARY SCHOOL:," MaPan J. Mat. dan Pembelajaran, vol. 10, no. 1, pp. 116–126, Jun. 2022, doi: 10.24252/MAPAN.2022V10N1A8.
O. I. Handarini and S. S. Wulandari, "Pembelajaran Daring Sebagai Upaya Study From Home (SFH) Selama Pandemi Covid 19," J. Pendidik. Adm. Perkantoran, vol. 8, no. 3, pp. 496–503, Jul. 2020, doi: 10.26740/jpap.v8n3.p496-503.
H. Putria, L. H. Maula, and D. A. Uswatun, "Analisis Proses Pembelajaran dalam Jaringan (DARING) Masa Pandemi Covid- 19 Pada Guru Sekolah Dasar," J. Basicedu, vol. 4, no. 4, pp. 861–870, Jul. 2020, doi: 10.31004/basicedu.v4i4.460.
T. Y. S. Setiawan, "STRATEGI GURU DALAM MENINGKATKAN KEMAMPUAN MEMBACA PESERTA DIDIK KELAS II SEKOLAH DASAR," J. Pendidik. Dasar Flobamorata, vol. 2, no. 2, pp. 176–179, Oct. 2021, doi: 10.51494/jpdf.v2i2.394.
Z. Marsiding, "EFEKTIFITAS PENGGUNAAN MEDIA ZOOM TERHADAP PEMBELAJARAN PADA MASA PANDEMI COVID-19," J. Ilm. Pranata Edu, vol. 2, no. 1, pp. 33–39, Feb. 2021, doi: 10.36090/jipe.v2i1.931.
N. M. S. Mahayoni, "PENGGUNAAN APLIKASI ZOOM MEETING PADA PEMBELAJARAN AGAMA HINDU DI MASA PANDEMI," J. Widya Sastra Pendidik. Agama Hindu, vol. 3, no. 1, pp. 47–53, Aug. 2020, doi: 10.36663/wspah.v3i1.67.
N. Nurjanah and T. Mukarromah, "Digital Media-Based Learning in Early Childhood in the Industrial Revolution 4.0 Era: Literature Study," Sci. J. Potential, vol. 6, no. 1, pp. 66–77, 2021.
J. Ahmad, "Desain Penelitian Analisis Isi (Content Analysis)." Research Gate (accessed Jul. 19, 2022).
Z. Zaenuri and A. Prastowo, "Peran Guru Dalam Perencanaan Pembelajaran Berbasis Aplikasi Zoom Meeting Di Sekolah Dasar," EDUKATIF J. ILMU Pendidik., vol. 3, no. 4, pp. 1734–1744, Jun. 2021, doi: 10.31004/edukatif.v3i4.654.
J. B. Kelana and D. S. Wulandari, Medita Ayu Wardani, "PENGGUNAAN APLIKASI ZOOM MEETING DI MASA PANDEMI COVID-19 PADA PEMBELAJARAN SAINS," J. Elem. Kaji. Teor. dan Has. Penelit. Sekol. Dasar, vol. 4, no. 1, pp. 18–22, 2021.
E. Kuntarto, M. Sofwan, and N. Mulyani, "Analisis Manfaat Penggunaan Aplikasi Zoom Dalam Pembelajaran Daring Bagi Guru Dan Siswa Di Sekolah Dasar," J. Pendidik. DASAR Nusant., vol. 7, no. 1, pp. 49–62, Jul. 2021, doi: 10.29407/jpdn.v7i1.15742.
Arlianti, R. R. Pangestika, and N. Ngazizah, "Analisis Respon dan Keaktifan Peserta Didik Terhadap Pembelajaran Daring Menggunakan Zoom," J. Dharma PGSD, vol. 1, no. 2, 2021, Accessed: Jul. 19, 2022. [Online]. Available: http://ejournal.undhari.ac.id/index.php/judha/article/view/286
R. Dwiyansaputra, I. G. P. S. Wijaya, F. Bimantoro, G. S. Nugraha, and A. Aranta, "Pelatihan Penggunaan Aplikasi Zoom Untuk Proses Pembelajaran Daring Pada Masa Pandemi Covid-19 Di SD Negeri 10 Cakranegara," J. Begawe Teknol. Inf., vol. 2, no. 1, Mar. 2021, doi: 10.29303/jbegati.v2i1.337.
A. Ramadani, F. W. Aulia, N. H. Putri, V. Q. Arini, Y. Rasyid, and N. F. . Lawita, "Penggunaan Aplikasi Zoom Guna Mendukung Pembelajaran Daring di Masa Pandemi," J. Pendidik. Tambusai, vol. 5, no. 2, pp. 3405–3413, 2021, [Online]. Available: https://jptam.org/index.php/jptam/article/view/1408
A. Anugrahana, "Hambatan, Solusi dan Harapan: Pembelajaran Daring Selama Masa Pandemi Covid-19 Oleh Guru Sekolah Dasar," Sch. J. Pendidik. dan Kebud., vol. 10, no. 3, pp. 282–289, Sep. 2020, doi: 10.24246/j.js.2020.v10.i3.p282-289.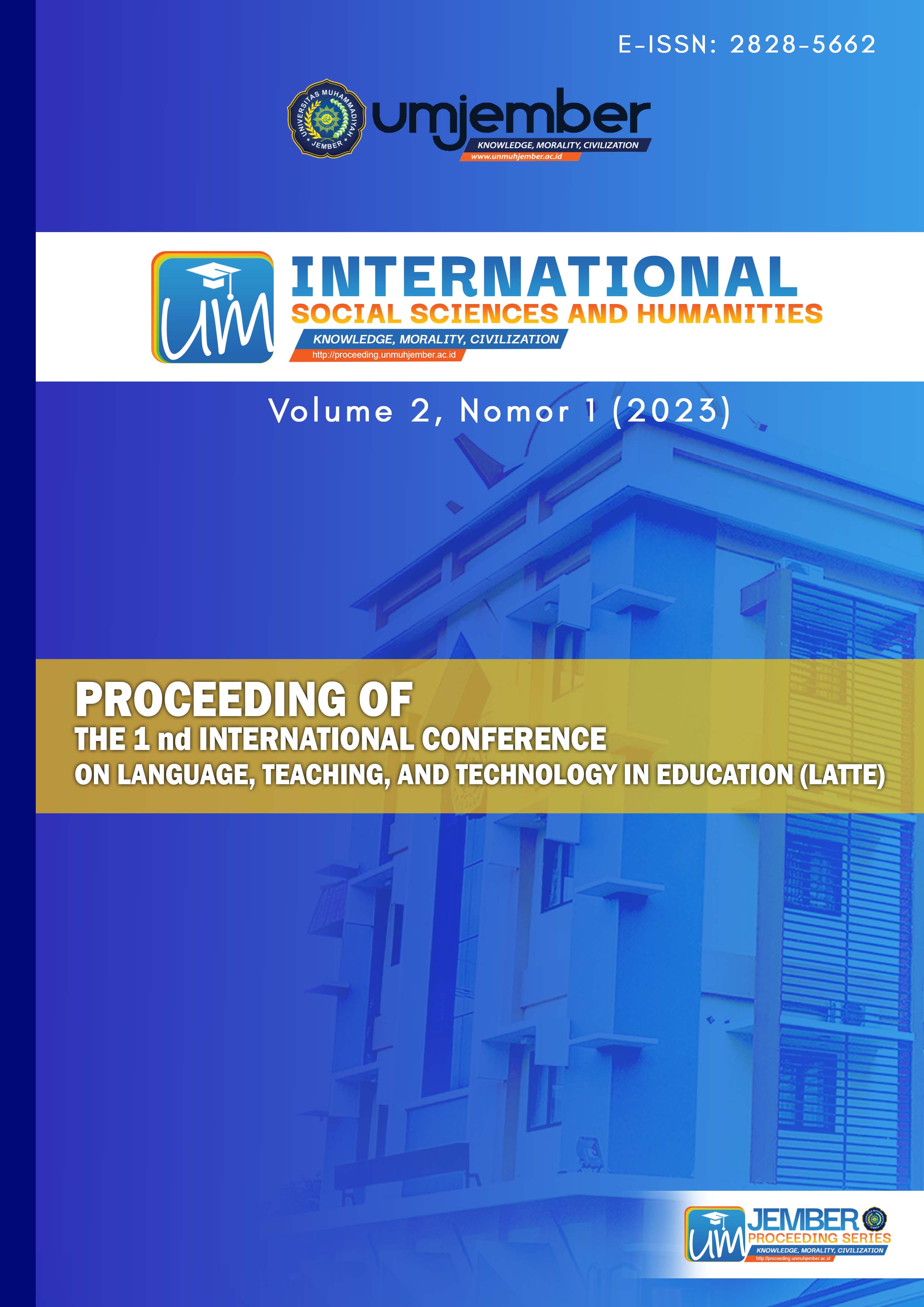 Downloads
License
Copyright (c) 2022 Restu Mulfajril, Dinda Yulia Safira, Zainal Zainal , Yurakes Ernanda, Siti Hodijah Hairiah
This work is licensed under a Creative Commons Attribution-NonCommercial 4.0 International License.